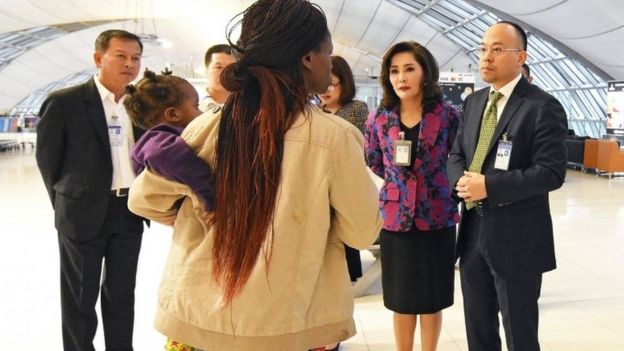 No-one really enjoys a long airport stopover, but for one Zimbabwean family, Bangkok's main airport has been home for nearly three months.
According to the Thai immigration bureau, the four children under 11 and four adults arrived in Bangkok in May, but are refusing to return to Zimbabwe for fear of persecution.
Their plight came to light after someone who said he worked at Suvarnabhumi airport posted a photo on Facebook showing himself giving a little African girl a Christmas present.
In the now deleted post, Kanaruj Artt Pornsopit said the family had been living in the airport for nearly three months "because of the unsettled situation" in their country.
"Hope all of you back to your sweet home soon", he said.  Read more