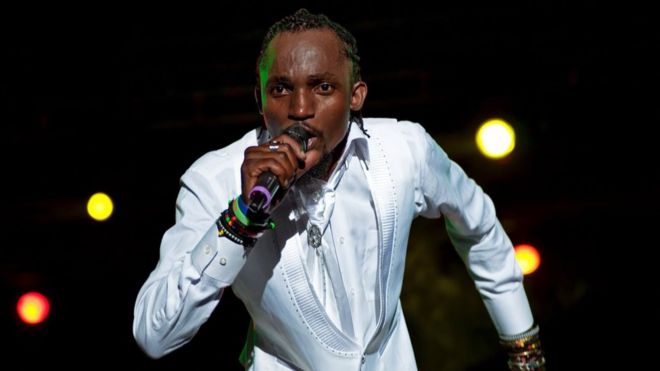 Tributes have been pouring in for one of East Africa's most popular musicians, Mowzey Radio, who has died aged 33 after a reported bar brawl.
Radio, real name Moses Ssekibogo, died just hours after Uganda's President Yoweri Museveni donated $8,300 (£5,800) towards his medical bills.
The Afrobeats star was being treated in hospital for head injuries he sustained in the alleged brawl 10 days ago.
Five people have been arrested in connection with the incident so far.
According to Uganda's Daily Monitor newspaper, the singer was allegedly beaten into a coma at a popular hang out spot in Entebbe town, south of the capital Kampala. Read more