Chelsea Manager Antonio Conte offered irresistible deal to leave Chelsea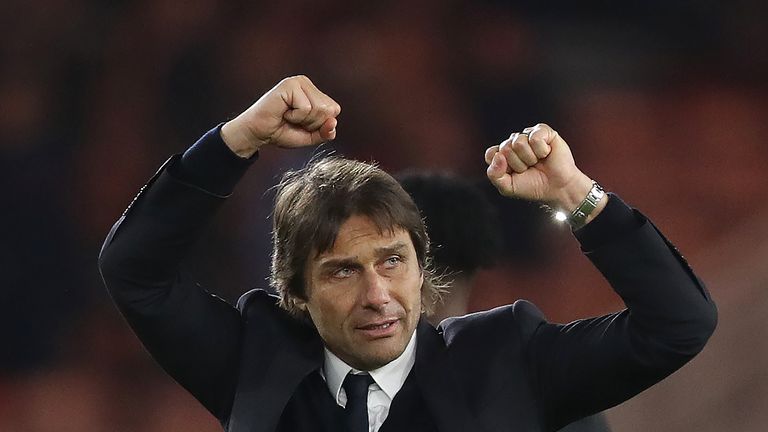 Antonio Conte is quickly becoming the man with a magic touch. Not that he didn't have it before but his EPL campaign with Chelsea FC has put him on the spot.
The Italian coach known fondly as "the Godfather' has roused the interest of several teams who are looking for a turnaround and one such team is prepared to go the whole 9 nine yards.
Italian team ,INTER MILAN are ready to offer Antonio Conte an amazing £13million-a-year deal – double what he is on at Chelsea.
The wealthy Suning Holdings Group, which owns a 70 per cent stake in Inter, have targeted the former Juventus and Italy boss as the man they want to oversee their ambitious rebuilding project.
And they are prepared to make him one of the highest-paid managers in the world by doubling his current salary with deal worth £13m a year.
Suning Holdings aim to make Inter a European superpower again.
They propose giving Conte, 47, full control over transfers if he takes the job.
It is understood Inter want to bring in big names such as Alexis Sanchez and Sergio Aguero.
Suning Holdings Group chairman Zhang Jindong recently said: "Suning's investments and resources will help Inter return to their glory days and become stronger and stronger, attracting the stars of world football."
Conte has a three-year deal at Chelsea, worth £6.5million a year, with a contract extension on the table.
Inter are hoping the challenge of turning the 2010 Champions League winners into one of Europe's biggest clubs again will appeal to Conte.
While he is likely to want to stay at Stamford Bridge and continue what he has started, the lure for an Italian manager to restore one of Serie A's great clubs to the elite would be strong.
Source: The Sun